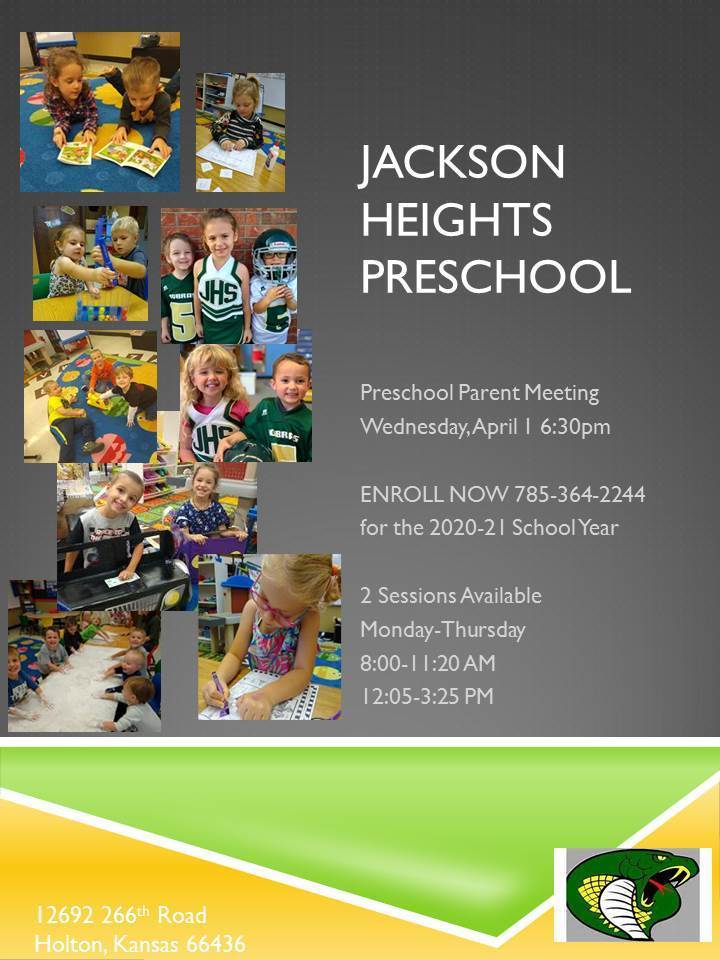 Calling All Future Cobras!
Adrianne Walsh
Tuesday, January 21, 2020
USD 335 is proud of its preschool program! We have two amazing classrooms where children learn, play and grow socially, physically and academically. Mark your calendar for this meeting if you'll have a 3 or 4 year old in the 2020-21 school year. We are excited to meet our little future Cobras!