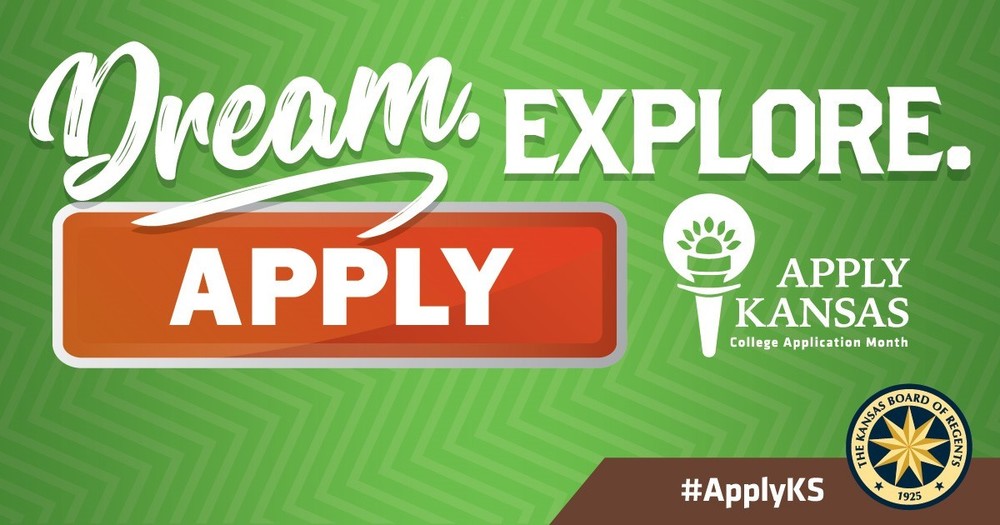 Class of 2021 Participates in Apply Kansas Event at JHHS
Adrianne Walsh
Wednesday, October 28, 2020
Mrs. Alley facilitated the first annual Apply Kansas event at JHHS with the Class of 2021 today. What is Apply Kansas? Apply Kansas, is an annual statewide campaign in which high schools conduct events to help seniors apply to college with their peers and with help, guidance and a cheering squad from school staff, local community supporters, and post-secondary volunteers. Apply Kansas is a month-long, state-wide initiative to increase the number of students applying, enrolling and succeeding in college or other post-secondary goals.
Why did JHHS participate in Apply Kansas? USD 335 has focused on assisting students with an individual plan of study during this school improvement cycle and Apply Kansas was a natural next step to help set students up for life after high school. The first step in going to college is to apply! For many students, applying to college can be a daunting task, but it can be particularly overwhelming for students who may be the first in their family to pursue post-secondary educational dreams or have yet to consider their plans after high school.
Congratulations to the seniors who took advantage of this wonderful opportunity today! Seniors can check out https://docs.google.com/docume... for helpful resources on applying to colleges.