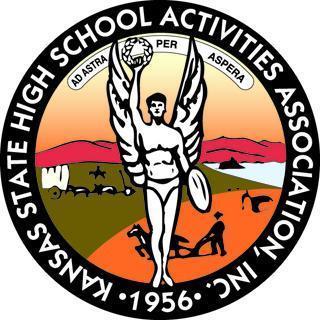 KSHSAA Board of Directors Approves Winter Sports Changes
Adrianne Walsh
Tuesday, November 24, 2020
Today the KSHSAA Board of Directors met to discuss several items regarding the winter activity season. In a press release issued after the meeting it was stated, "The high school basketball season will begin Dec. 1 and continue through Dec. 22 before taking a winter moratorium for practice and competition (no practice and no competition) beginning Dec. 23. Basketball may have a maximum of 20 games, exclusive of the postseason."
The winter moratorium usually runs Dec. 23-Dec. 27. However, this year the moratorium on practice and competition will be Dec. 23-Jan. 3. Practice may begin on Jan. 4 and competition may resume on Jan. 8 for both high school and middle school.
By KSHSAA Board of Directors adoption, no spectators will be permitted for high school and middle school contests Dec. 1-Jan. 28, 2021.
According to the press release, "There will also be a requirement for all participants (including but not limited to athletes, coaches, officials, spectators, support staff and all others attending/participating in school activities) to wear a face covering in the manner it is intended to be worn while at the event venue and for the duration of the event. The only exception is provided for athletes during the time they are competing and for officials during active play."