C Team Boys lose 21-32

Halftime. Varsity girls. Jackson Heights 32 ACCHS 0

JV girls win 42-13.
Cobras host ACCHS tonight. Our JV boys lose 24-34

Final Score: Cobras 45 Dragons 53.

End of 3: Cobras 35 Dragons 42.

Varsity Boys end of 1: The Cobras & Dragons are tied at 14.

A team loses 34-24

Final Score: Lady Cobras 66 Dragons 8.

End of 3: Lady Cobras 53 Dragons 8.

Halftime Score: Lady Cobras 41 Dragons 3.

At the end of Q1 Lady Cobras hold the Dragons scoreless 29-0.

C team wins the next one 9-2!

JV boys lose to Valley Falls 21-48.

MS basketball is on the road today against SBCS. B team loses a very close one 22-19
We host our HS Basketball games on Tuesday and Thursday night this week. Carson Williams will be recognized for his Kansas Shrine Bowl nomination at the halftime of the boys game on Tuesday night. Thursday there will be no JV girls game. JV boys will play in the HS gym at 5pm.

Congratulations to Queen Grace Roles & King Tex Manuel III!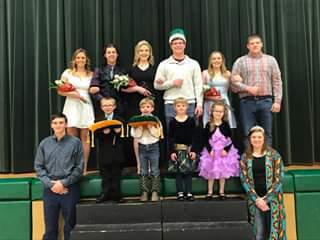 The boys get a big win tonight, 62-32 over Horton!
Jackson Heights holds on to beat Horton 50-46! Also this evening, Kylie Dohl's 19 points moved her into the number one spot for points in a career by a lady Cobra! Kylie also moved into the number one spot for rebounds in a career last week. Congratulations Kylie!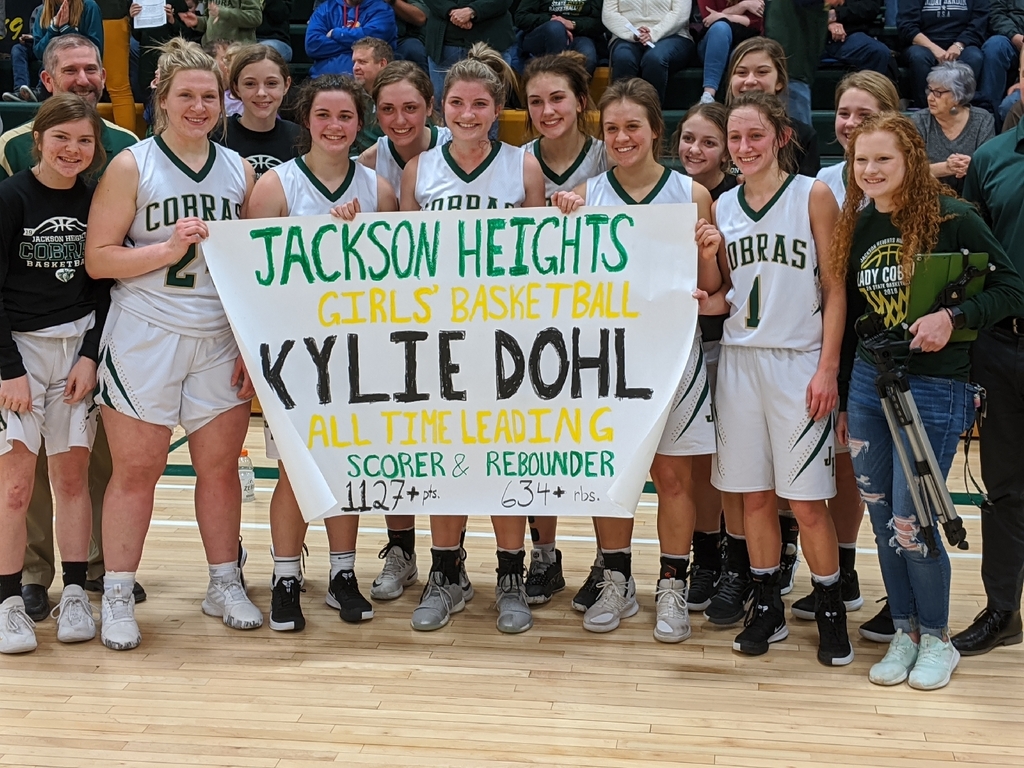 Halftime of our varsity girls game, the Lady Cobras lead Horton 34-18