Weekly Newsletter: February 28 - March 6

Easter Egg Hunt!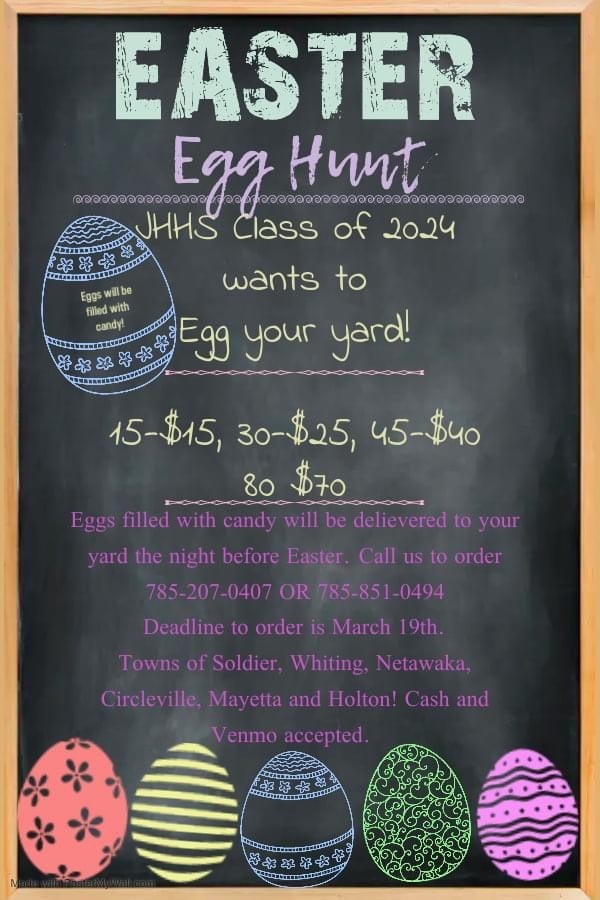 NELK League Powerlifting Taegan B. 1st Wyatt B. 1st Avery H. 14th Devin C. 5th Haden D. 4th Jaethan C.l 5th Makinley M. 4th Taylor B. 8th Rebekah H. 3rd Dawson C. 3rd Bench only Jude W. 12th Alex B. 3rd Team Place of 14 Boys 3rd Girls 8th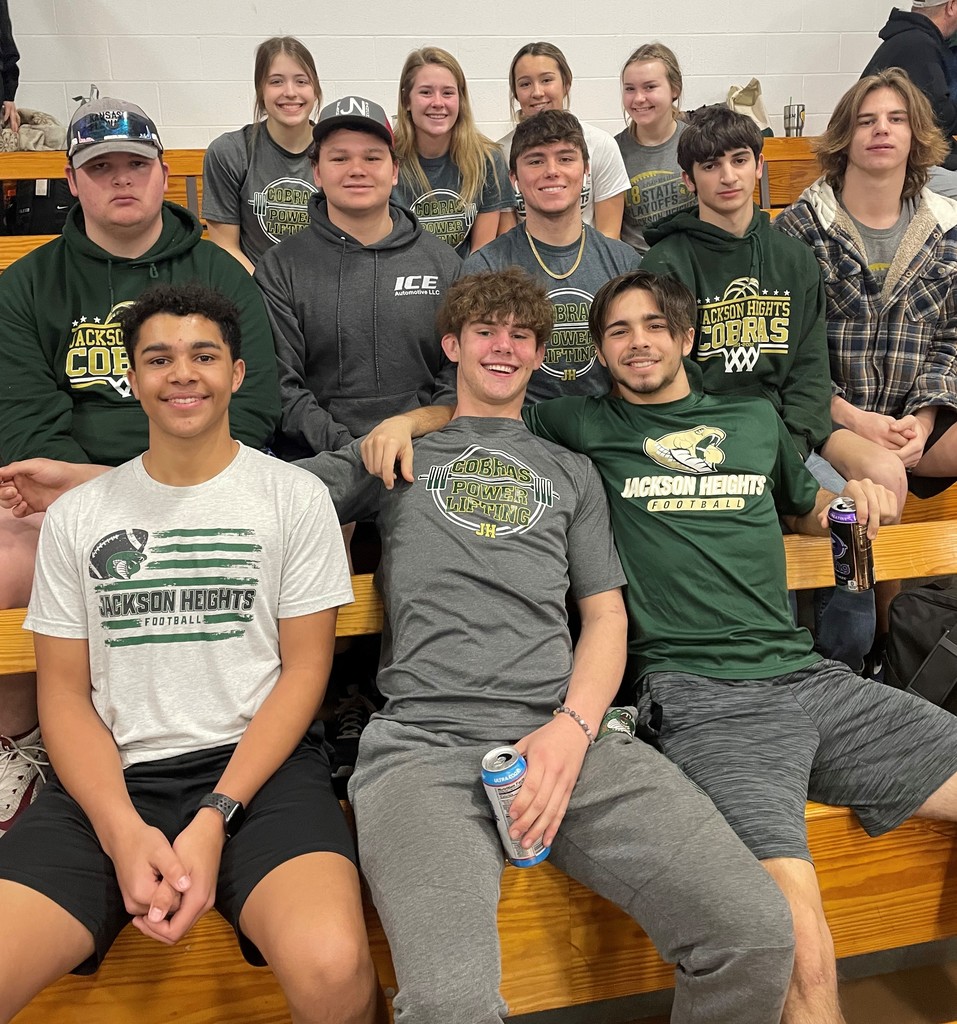 Varsity boys defeat McLouth 59-37.

Lady Cobras defeat McLouth Bulldogs 43-6.

​START: FEBRUARY 21 END: FEBRUARY 25 THE CLASS WHO BRINGS THE MOST CANS BY THE END OF THE WEEK WILL GET A PRIZE! CANS CAN BE PLACED IN YOUR HOMEROOM CLASSROOM!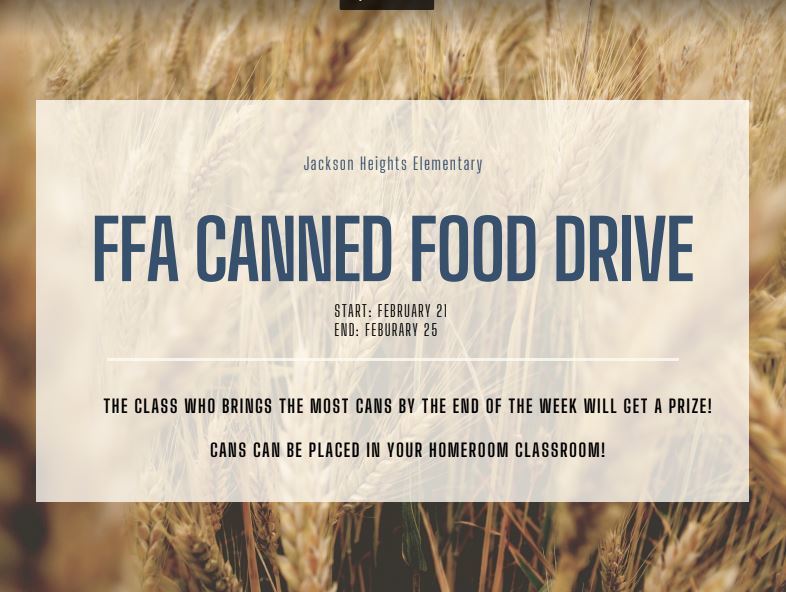 Calendar Update: The March board of education meeting has been moved to March 7th.

​Freshman Class Soup Supper is hosting a soup supper on Friday, February 11, 2021, and the home basketball game. * Free will donation.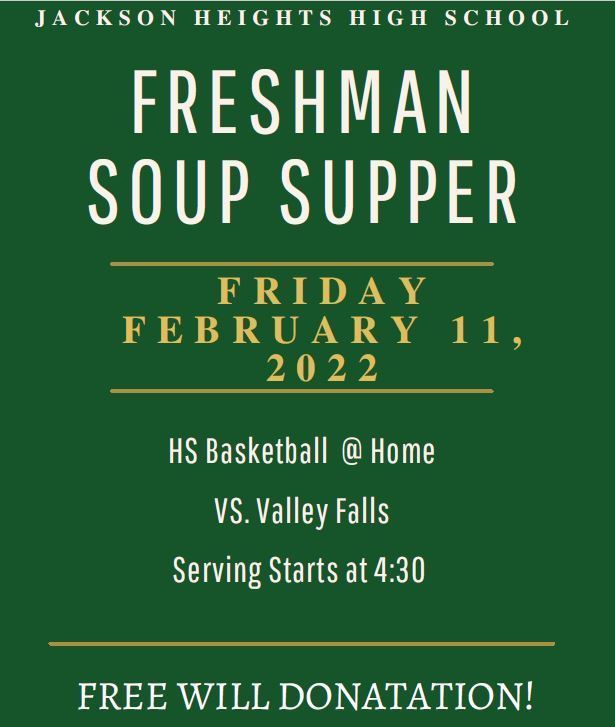 WEEKLY NEWSLETTER: February 7 - February 13

Cobras takes the win over the Bears 54-40.

Lady Cobras defeated Oskaloosa 54-14.

Lady Cobras defeat Horton 58-36.

Lady Cobras defeat Atchison 67-19. They advance to the HIT championship game on Saturday. 1:30 tipoff.

Girls Play Atchison tonight @ Hiawatha for the second round of the mid season tournament. Game starts at 6:00 PM @ Hiawatha High School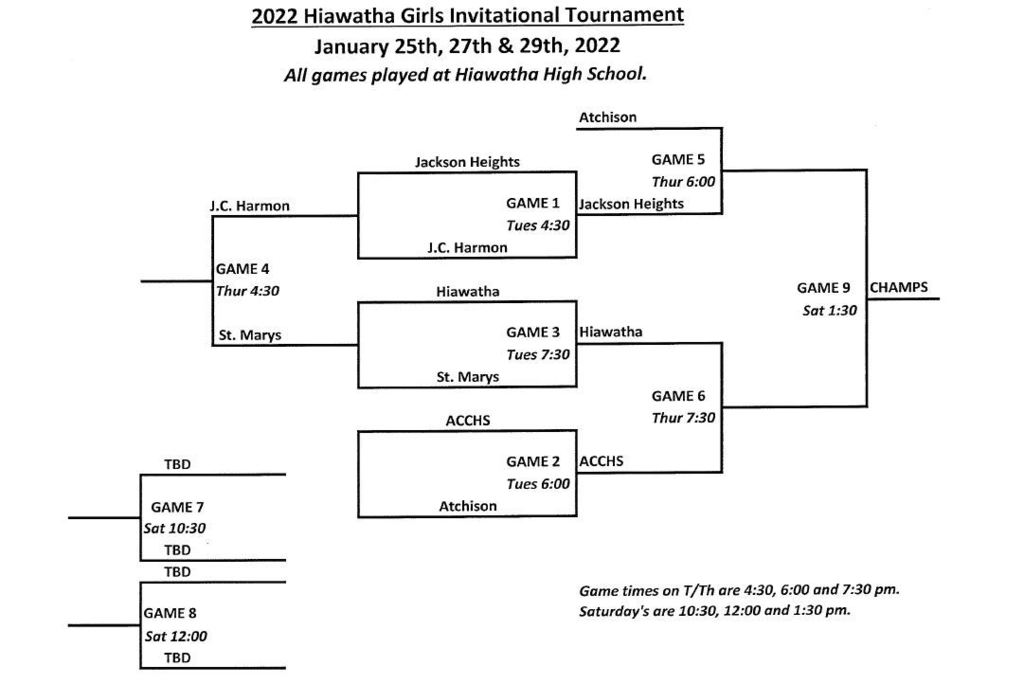 Congratulations Kylee Dieckmann for signing with Peru State to play softball. Front row. Kim, Kylee, Zach Back row. Chris Robinson (Gold Glove Midwest Coach), Ricky Broxson ( Peru State Assistant Coach, Susie Robinson (Giold Glove Midwest Coach)

Today's MS boys basketball games have been postponed. Practice will be held in the elementary gym after school.

​2022 Hiawatha Girls Invitational Tournament January 25th, 27th & 29th, 2022 All games played at Hiawatha High School.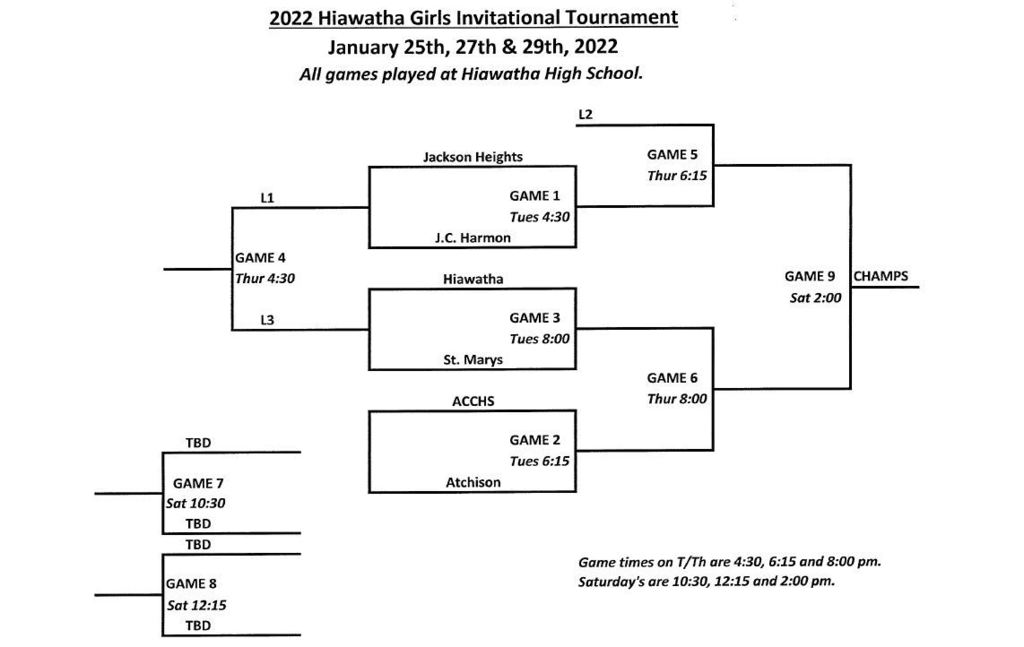 Here is the adjustments for tonight's HS activities (1-14-22). HS Gym: 4:30 JV girls 5:45 Varsity girls 7:00 Varsity boys Halftime of boys: The crowning of the King and Queen of courts. Elementary Gym: 5:30 JV boys

Madeline Murnahan earned a spot in the Kansas 1-4A state honor band. This is a huge honor for any high school student. Please congratulate Madeline if you see her.