Queen of Courts Spirit Week: Thursday : Pajama Day

St. Benedict has agreed to play us tomorrow. The A team will start at 4:30 followed by 2 quarters of the B team.

Tomorrow's game vs Xavier has been canceled. Xavier is in quarantine.

Queen of Courts Spirit Week: Wednesday: Dress up from a different Decade

Queen of Courts Spirit Week: Monday: Tweedledum and Tweedledee: Twin Day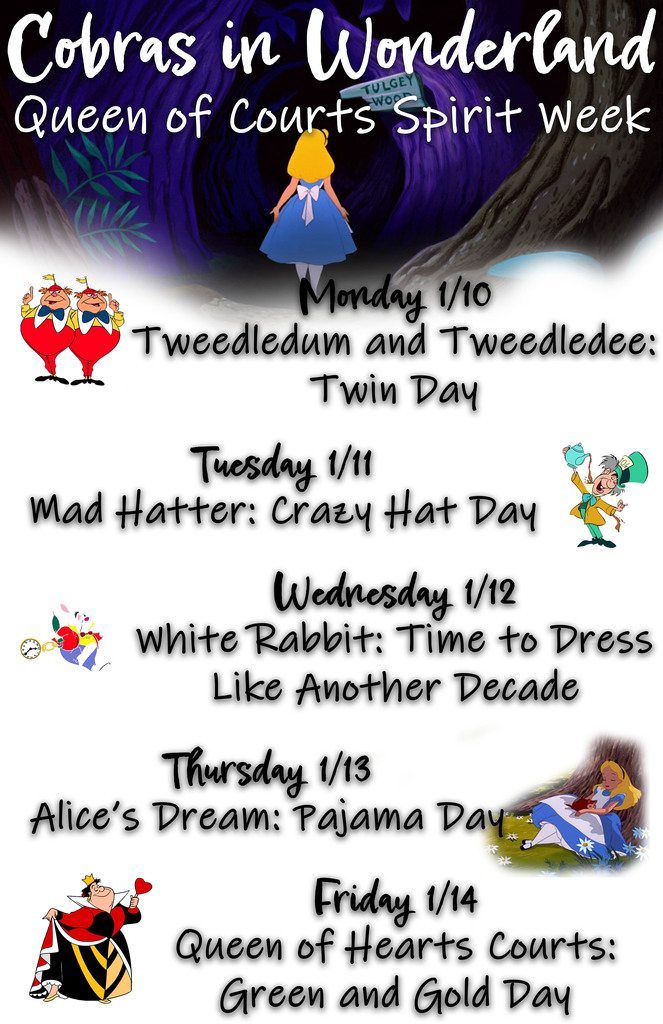 Boys Varsity. JCN defeats Jackson Heights. 57-34

Lady Cobras defeat Jefferson County North 42-22.

Due to the threat of serve weather tonight's music concert has been cancelled. Students currently at practice will stay at school until there is a break in the weather.

Final score: Boys Varsity Jackson Heights 35. Valley Falls. 63.

Lady Cobras defeat Valley Falls. 50-21.

Lady Cobras defeat St. Benedict 29-13. Cobras advance to the NEKL championship game in Nortonville on Saturday. Tip off is scheduled for 12:45pm.

Jackson Heights HS Basketball Update: December 10 vs Pleasant Ridge HS gym 4:30 C boys 5:30 JV boys 6:30 Varsity girls 8:00 Varsity boys

Jackson Heights Varsity Boys fall to Royal Valley 30-49.

Lady Cobras defeat Royal Valley 61-30.

We have $439,372.00 available in ESSR III funding and would like your input on how these funds are spent across the school district. Below is a link to a survey. Please take some time to give feedback. Thank you
https://forms.gle/L32i4xBaQskHquDeA


Congratulations to the Jackson Heights Variety Show crew. Thanks for a very entertaining evening. We have some very talented students.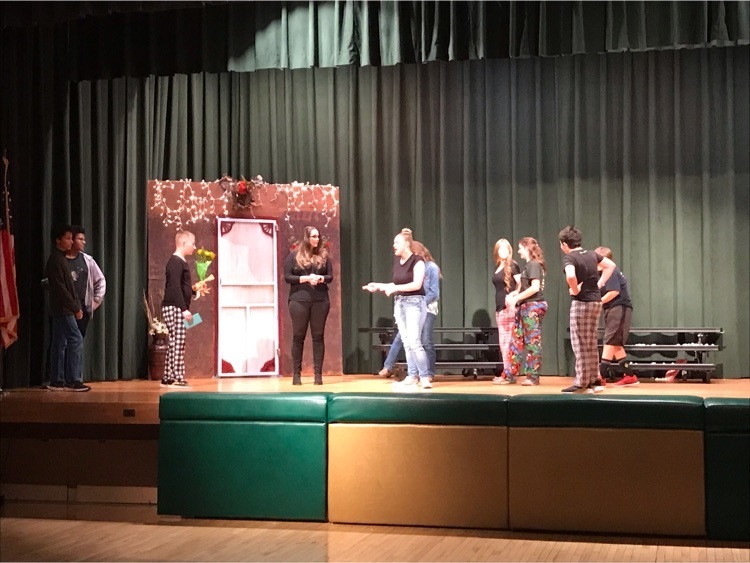 The girls basketball game will be played in the elementary today. 4:30 start time.

Don't forget to vote today.