The Eastern KS Scholastic Art Awards were announced today and Kryndon Proffitt received a Gold Key in Painting and a Silver Key in Editorial Cartoons. The exhibition will be on view at Mark Arts in Wichita, KS February 10 – March 25, 2023. The Scholarship and Award Ceremony will be held on Saturday, March 25. Gold Key artwork is passed on and entered into the national awards. Congrats to Kryndon!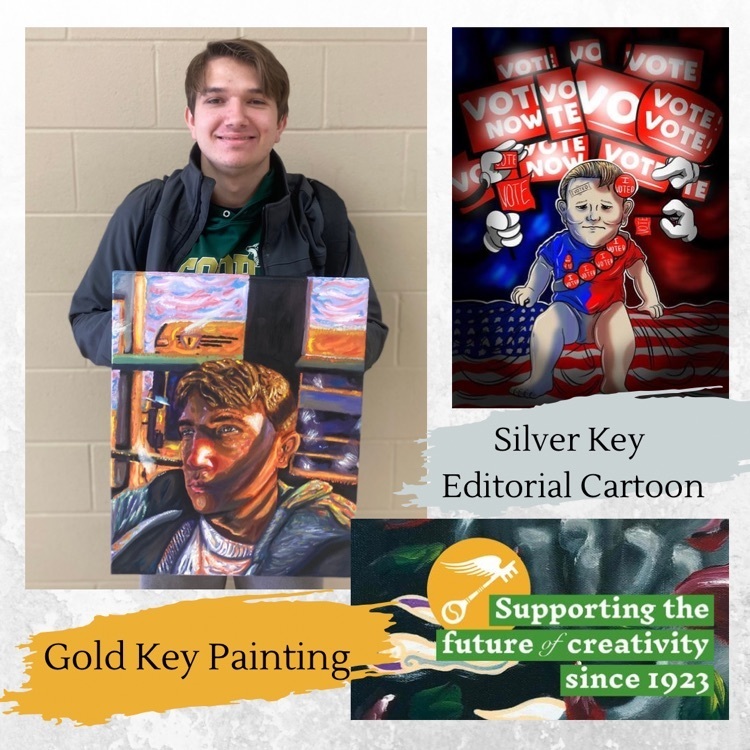 Varsity boys are traveling to Seneca for a tournament, facing Atchison tonight. The next opponents are TBD.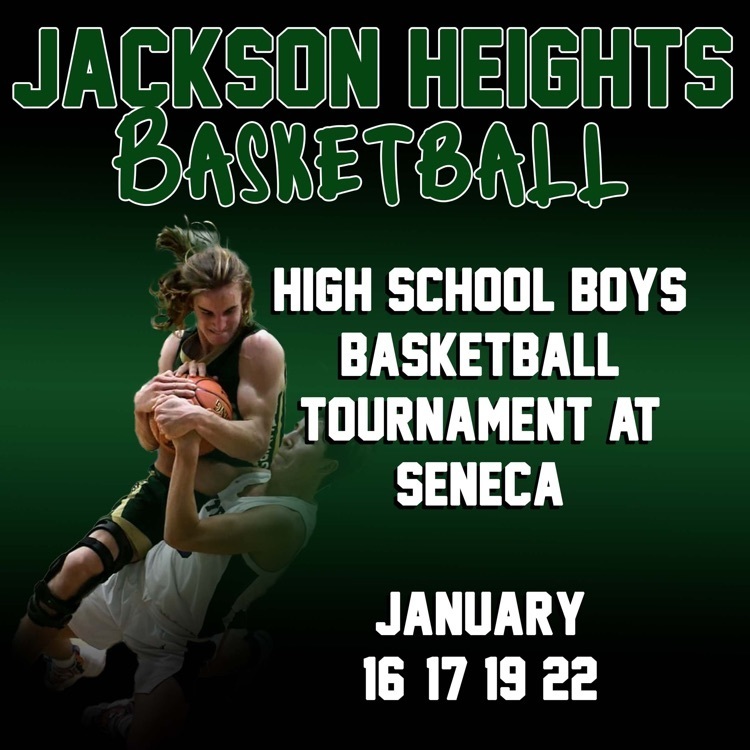 Weekly Newsletter: January 16 - January 22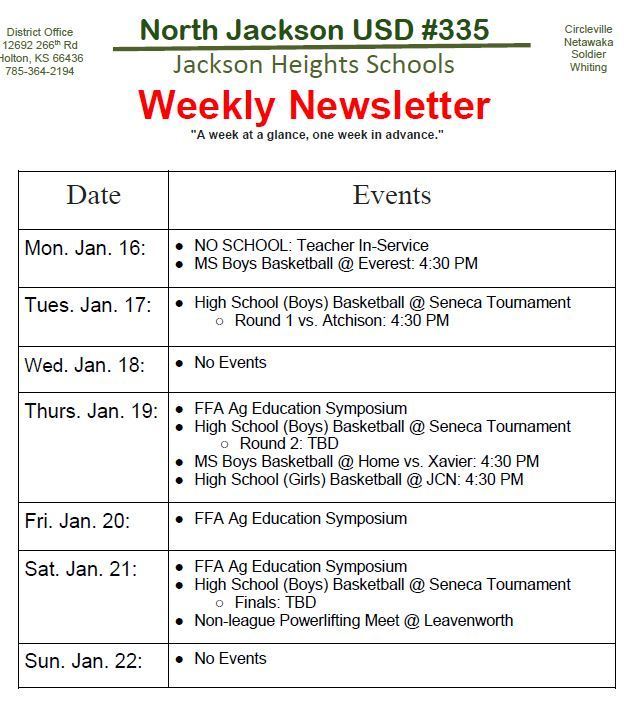 REMINDER: HS Bballl is in action at home tonight vs JCN. Games will start at 5:00 PM with the JV boys followed by the Varsity Girls and Varsity Boys. Other Notes: - There will be no JV Girls. - Pasta Dinner to benefit the Honor Flight - FFA hay sale between varsity games.
Congratulations to our 2023 Queen of Courts candidates! Josie Buck, Makenna Rieschick, Kaylee Thompson, Taegan Binkley, Haden Doyle, and Gavin Will. The ceremony will be Friday February 3rd at halftime of the varsity boys basketball game.
GAME UPDATE: JCN is unable to play JV Girls tomorrow night. The first game of the night will be JV Boys starting at 5:00 PM. All games will be played in the high school.
Calling all JH grads! Come show these youngsters how it's done January 27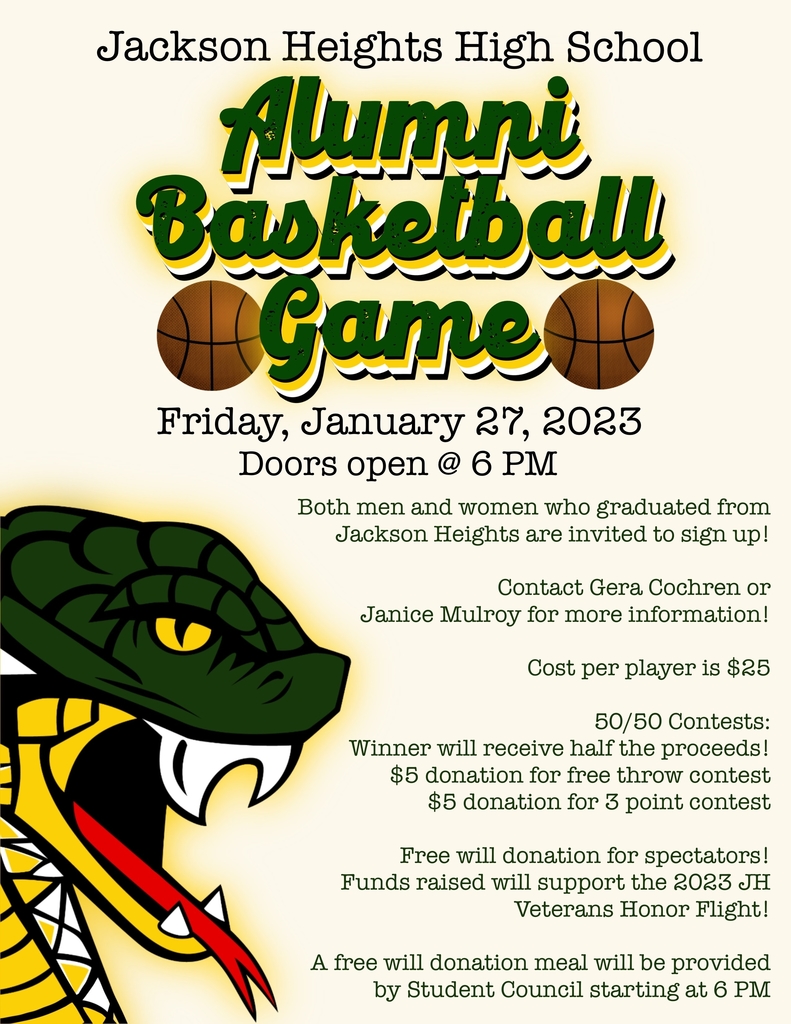 The Jackson Height Boys Basketball team will play the first round of the Thunder Classic on Tuesday, January 17th at 4:30 PM vs Atchison.
January 9th - January 14th HS/MS Activity Schedule: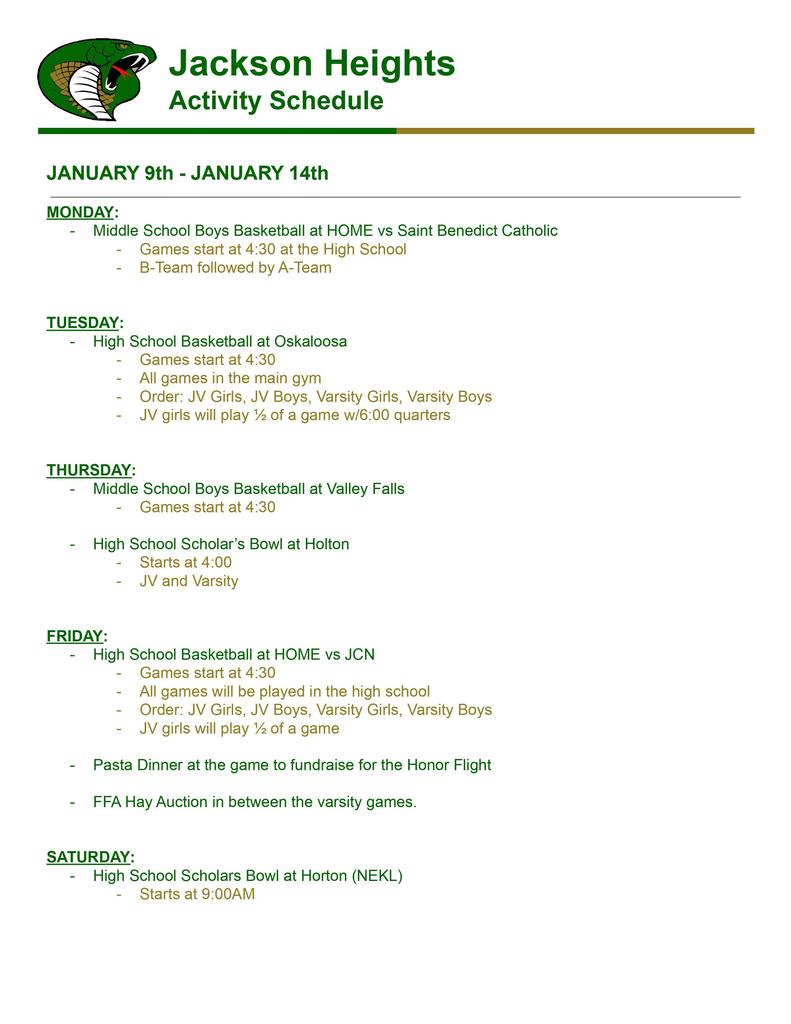 Weekly Newsletter: January 9 - January 15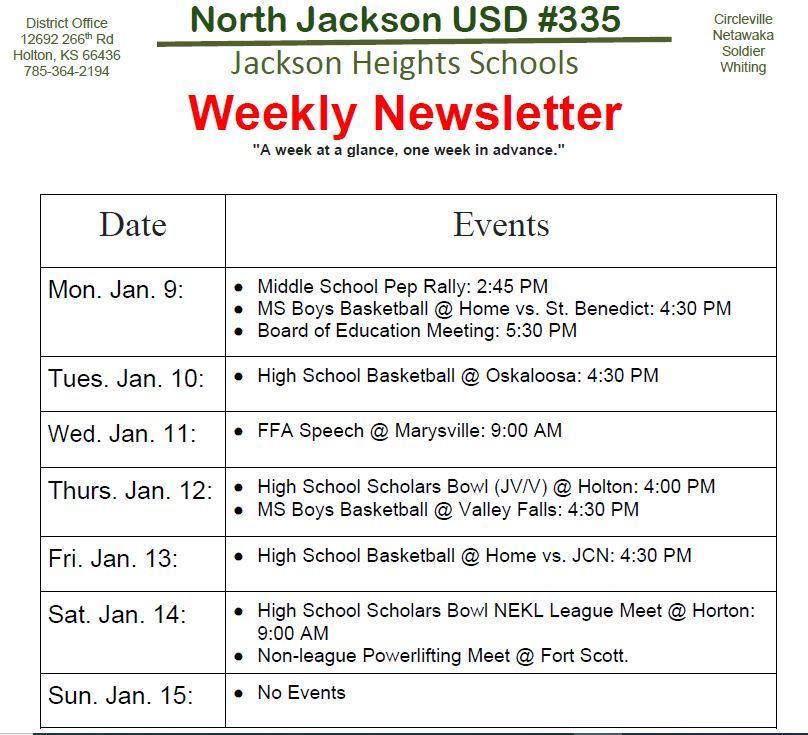 SATURDAY GAME UPDATE: The high school basketball team will travel to ACCHS for our make-up game this Saturday. Both JV games will start at 2:00PM followed but he varsity games in the HS. JV boys will be in the elementary gym and the JV girls will be in the HS gym.
MS Boys basketball will start their season at McLouth this Thursday, January 5th. Order of games: B Game - 4:30PM, 1/2 C Game, A Game
MAKE UP GAME REMINDER! The make-up HS basketball games at ACCHS is scheduled for this coming Saturday, January 7th.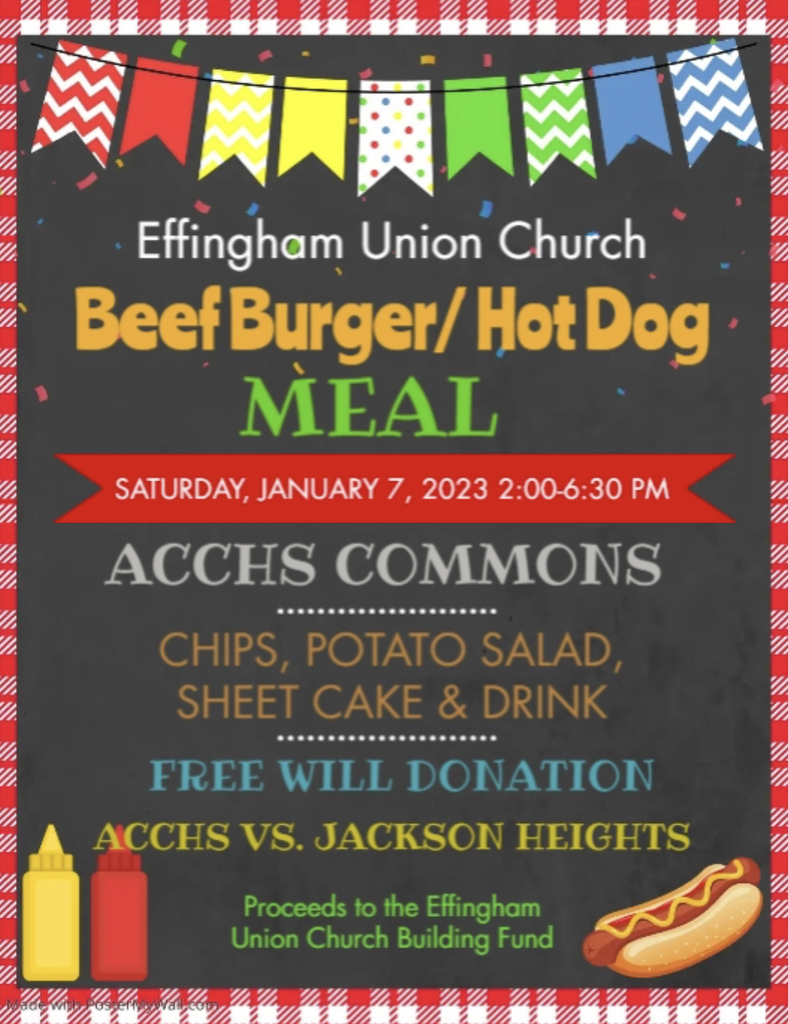 The HS Basketball teams will travel to McLouth on Friday, January 6th. All games will be played in their "gold" gym starting at 4:30PM. 1/2 JV Girls, JV Boys, Varsity Girls, Varsity Boys.
High school basketball tonight at home vs Valley Falls. All games will be played in the HS gym starting with the JV Girls at 4:30PM. JV Girls (1/2 Game), JV Boys, Varsity Girls, Varsity Boys.
Tonight the 7-12 Band and Vocal Music students will have their Christmas Concert at 7:00 PM in the JHHS Gym. Can't make it in person? Catch it on Facebook live!