The FFA dance has commenced. it will end at midnight
Great show of sportsmanship after tonights game between Jackson Heights and Maur Hill. #NEKL @KSHSAA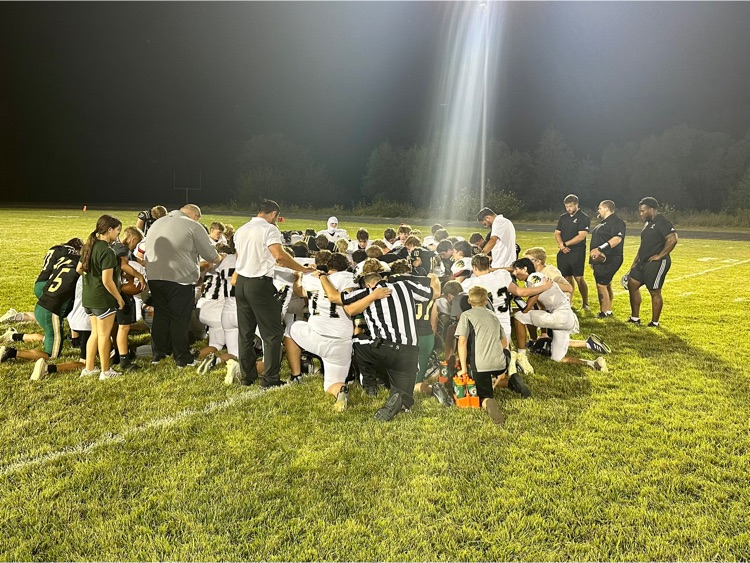 FINAL: Jackson Heights 42 Maur Hill 6 @sportsinkansas @scoresinkansas
End of 3rd: Jackson Heights 34 Maur Hill 6
Halftime at Jackson Heights: Cobras lead Maur Hill 20-6 @sportsinkansas @scoresinkansas
NOTICE: Traffic South of our entrance could be temporarily delayed due to an accident on Highway 75. We do have a back entrance that is open.


Reminder, the JR class will have the MUMS at the game tonight for pickup. If you were not able to buy one we do have extras available. You can pick up as early as 6.pm. Also the Senior class is sponsoring the tailgate with Russ cooking from the Cockeyed Pig, come on out and support the Cobras!
The Outdoor Skills Program will be hosting a table this evening as part of the Gun Raffle event. For additional details about the raffle, please click on the following link:
https://www.jhcobras.net/article/1211573

Middle school football: Final from Oskaloosa Cobras win 6-2
Middle school football at Oskaloosa: Cobras trail at halftime 0-2
Attention: We added another C-Team volleyball date to the calendar. Monday, September 18 - 4:30PM @ Doniphan West

Our Homecoming court looking sharp.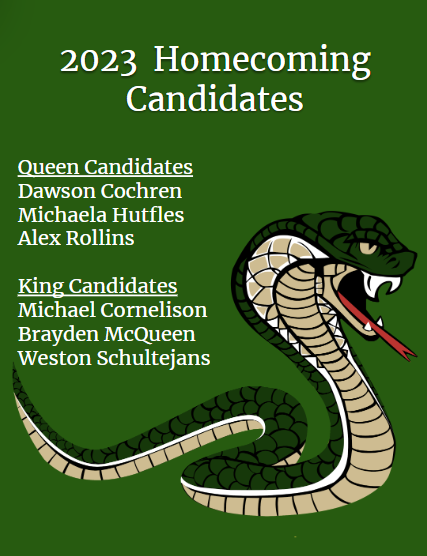 The deadline for the Adam Bloom Scholarship is approaching fast. If you have any questions, please contact Mrs. Alley for more details.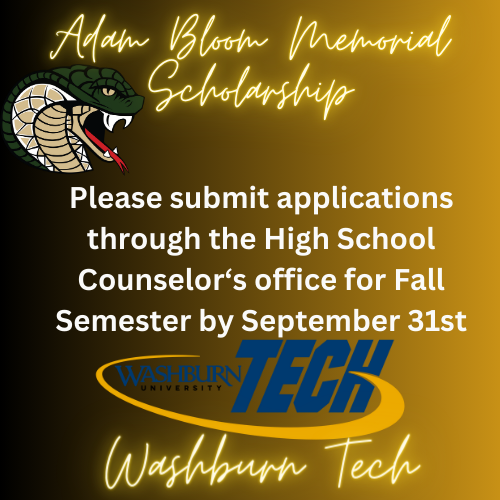 Football Tailgate Party September 8

Due to the heat index, in order to adhere to KSHSAA safety regulations, the JV Football game for tonight against Horton has been canceled. The game will not be rescheduled.

PTO will be doing a free will donation tailgate meal at tonights home JV football game. Game starts at 6:00 pm but show up early for the good food.
Pink Out Order Form 2023