Kindergarten put on an AMAZING Macy's Thanksgiving Day Parade this morning! Thank you 6th grade buddies for your help!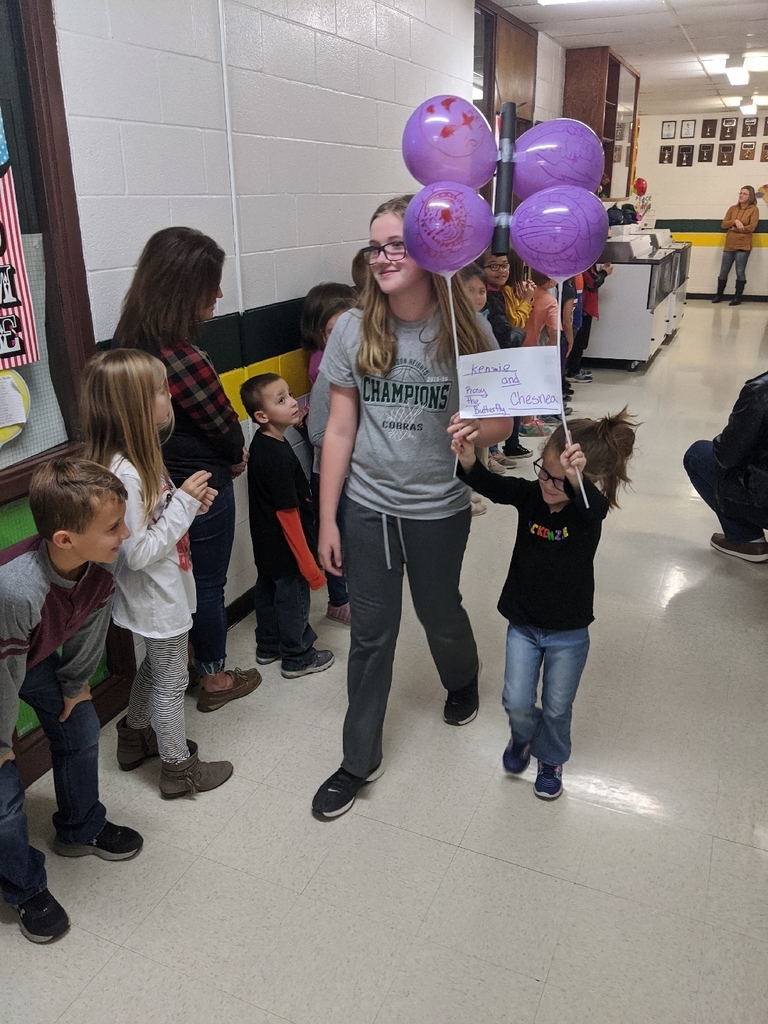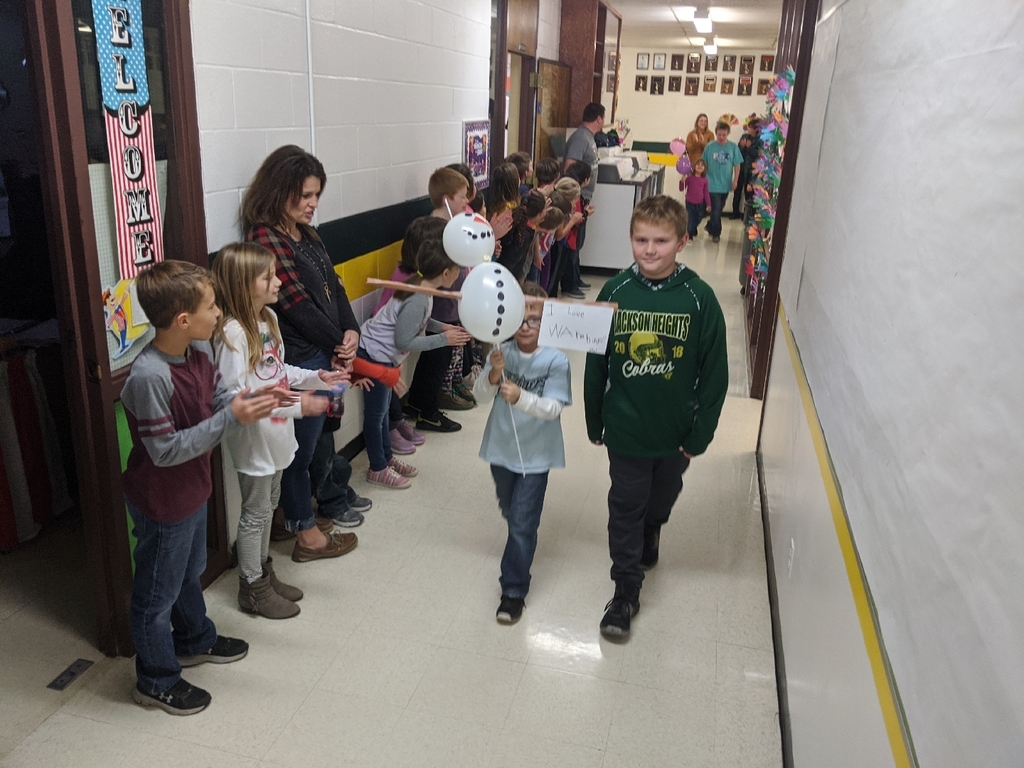 The MS GBB team has earned the #2 seed for the NEKL tournament starting on Monday, Dec 9. We will be hosting Pleasant Ridge vs. St. Benedict at 4:30, followed by our game against Everest for the Quarterfinal round at approximately 5:30. Be sure to come out and support!
Our Winter Pep Rally will be Monday, Dec-2 at 6pm in our HS gym. We will introduce our 2019-20 boys and girls HS basketball teams and watch them scrimmage. Cobra Backers will share membership information and shirt order forms. We will also recognize our high school football team and their success this Fall. Hope to see everyone there!

A Team gets the victory 31-28 in a tight second game!

Middle school girls basketball plays tonight at St. Benedict. B team falls in a close one 15-20.
Final: Cobras 6 - Panthers 44 Tough end for a great group of seniors. Still a season to be very proud of!
Panthers score to make it 6-36
End of the 3Q. Cobras 6 - Panthers 28
Kickoff returned for a TD. 6-28 Panthers
Cooper Williams with a 12 yard TD run! Conversion fails. 6-22 with 6:07 left in the 3Q
Panthers score early in the 3Q. 0-22 Panthers with 11:42 left in the 3Q
Halftime at Centralia. Cobras 0 - Panthers 14
Panthers score to make it 0-14 with 3:22 left in the 2Q
End of the 1Q, Cobras 0 - Panthers 6
Sub-State FB at Centralia tonight. Panthers on the board first. Cobras down 0-6 with 3:11 left in the 1Q

Tonight's football game at Centralia will be on the radio 103.9 and live streamed by B Squared Productions on Facebook.
Centralia will start taking gate tonight for our Sub-State FB game at 5:45. Admission is $7 Adults, $6 K-12.
High School Scholars Bowl at Jackson Heights tonight. Cobras finish 4th out of 12 in varsity competition!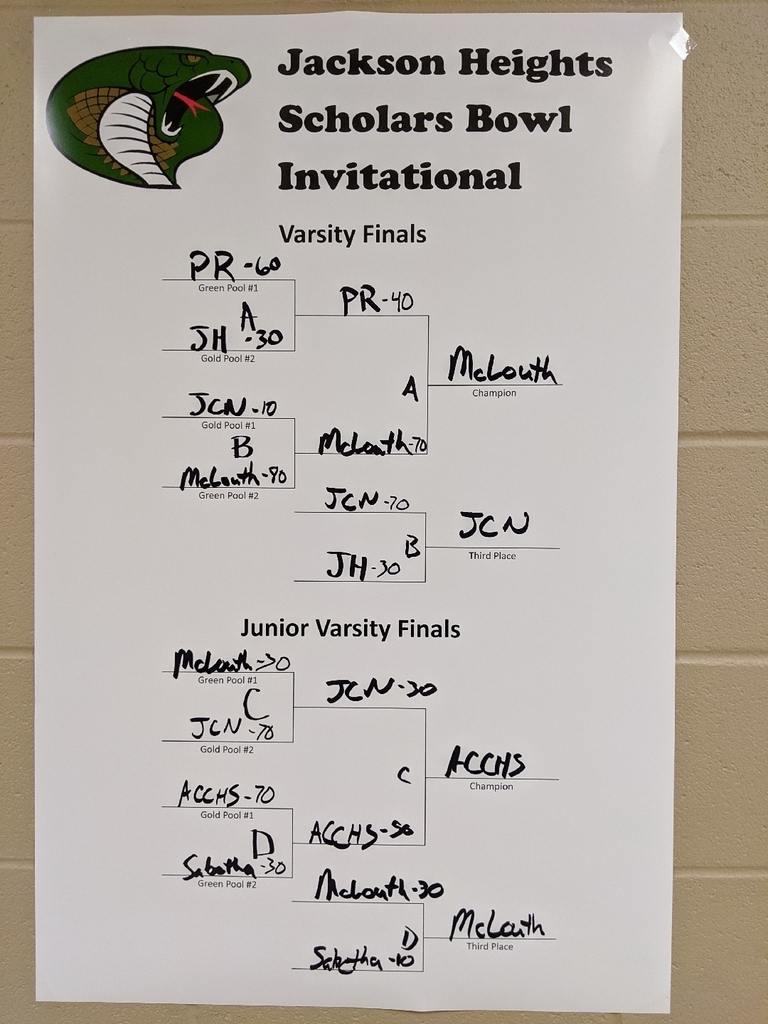 MS girls basketball is hosting ACCMS today. B team starts off with a strong 13-11 win!
Cost for admission this Friday at our Sub-State Football game at Centralia will be $7 for adults and $6 for K-12 students. Kickoff is at 7pm. Everyone needs to be there to cheer on our Cobras!