MS BB is hosting Xavier this evening as a makeup for the game on 1/13. B team loses the first one 13-33.

A team loses the second game 25-53.

MS basketball hosts valley falls today. B team loses the first game 17-33
Fun day with JHES Staff showing their Chiefs spirit before the big game this Sunday. Mrs. Rogers went all out with her Mahomes impersonation!

Final at Nemaha: Cobras-25, Crusaders-54.

End of Q3 at Nemaha: Cobras-16, Crusaders-42.

Halftime at Thunder Classic: Cobras-15 and Crusaders-27.

After 1st quarter, Cobras-4 and Crusaders-19.

The little cheer clinic participants await their turn to treat the Cobra crowd to their dance from High School Musical.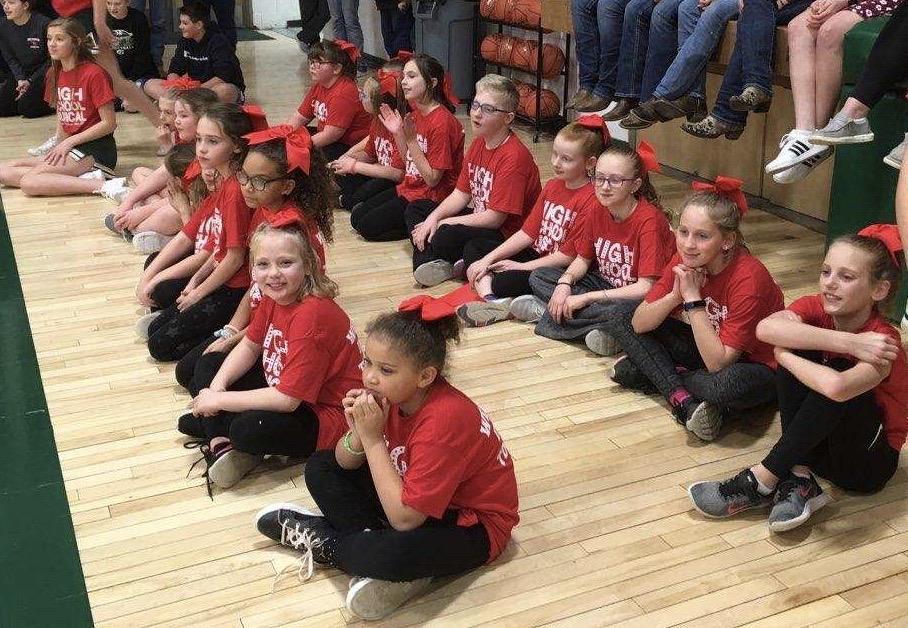 Lady Cobras defeat the Bears at the buzzer 44-43

Jackson Heights Lady Cobras host St. Marys tonight. JV defeats the Bears 58-28.
Our HS Boys will play their third and final game in the Nemaha Central Tournament tomorrow at 4:30. We will play St. Mary's Academy in the Nemaha Central auxiliary gym.

Final. A team. Cobras 17 Chargers 53

C game final. JH 5 JCN 18

B team boys fall to JCN 11-24

HHS has cancelled the JV and varsity scholars bowl meet at Holton today due to the projected forecast for later this evening.

The start time for today's MS boys basketball games has changed. B team game will start at 3:30. C team will play 2 quarters followed by the A team game. All games played in Nortonville.

School is cancelled for today 1-22-20.

Final score Jackson Heights 60 Oskaloosa 25

Cobras lead 52-21 after the third quarter